Hi Noli,
I don't know the 2SA733 so I cannot say.
If you see a meter movement as you tune the tuning capacitor then it is oscillating.
If no movement then it is not oscillating.

Br Harry
_________________
(no text given
)
Admin wrote:Hi Noli,
You are more than welcome.
You box looks exactly the same size as mine, judging by the size of the meter mobvement.

Just remember to mount the FET and components as close to the capacitor as possible. The wires from the socket to the cap will then be a part of the tuned circuit and you will get a more flat response. Otherwise it can be a bit up/down in response, and stop oscillating at the higher frequencies.

But a LOT depends on the quality of the tuning cap you use.

BR Harry
Hi Harry,
Im done soldering the components. Don't know if it is oscillating though because I dont have a FET so I used a 2SA733. Can I test it with oscilloscope?. Please see photos below.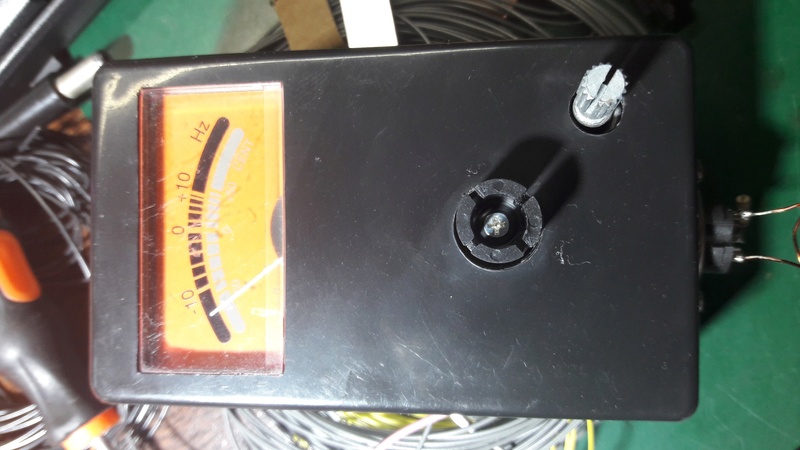 Thanks and 73,
Noli - 4G1ZYS
I have now forwarded
www.sm0vpo.com
top the Altervister site.
Now working fine.
BR Harry - EA/SM0VPO
_________________
(no text given
)
Hi Noli,
You are more than welcome.
You box looks exactly the same size as mine, judging by the size of the meter mobvement.

Just remember to mount the FET and components as close to the capacitor as possible. The wires from the socket to the cap will then be a part of the tuned circuit and you will get a more flat response. Otherwise it can be a bit up/down in response, and stop oscillating at the higher frequencies.

But a LOT depends on the quality of the tuning cap you use.

BR Harry
_________________
(no text given
)
Hi Noli,
Someone is working on the wiring and the electricity is off.
Sorry!!
But
http://sm0vpo.altervista.org/
(the mirror site) is still up & running :-)
And so is the CCTV :-)
BR Harry - EA/SM0VPO
_________________
(no text given
)
Hi Harry,
Good day. Is it just me or other can't also access the website?

Br,

Noli


---
Permissions in this forum:
You
can
reply to topics in this forum